Bangkok, October 9, 2020– Delta Electronics (Thailand) PCL. hosted the third Delta Future Industry Summit as a unique platform for stakeholders to connect and discuss the latest trends and drivers of Thailand's COVID-19 recovery and innovation-driven resilient businesses in the next normal under the theme-Future Proofing Thailand for the Next Normal. Held at the Hyatt Regency Bangkok Sukhumvit Hotel, the event brought together key decision-makers to explore innovative solutions including: Data centers and digital infrastructure, e-mobility, smart city and smart home solutions.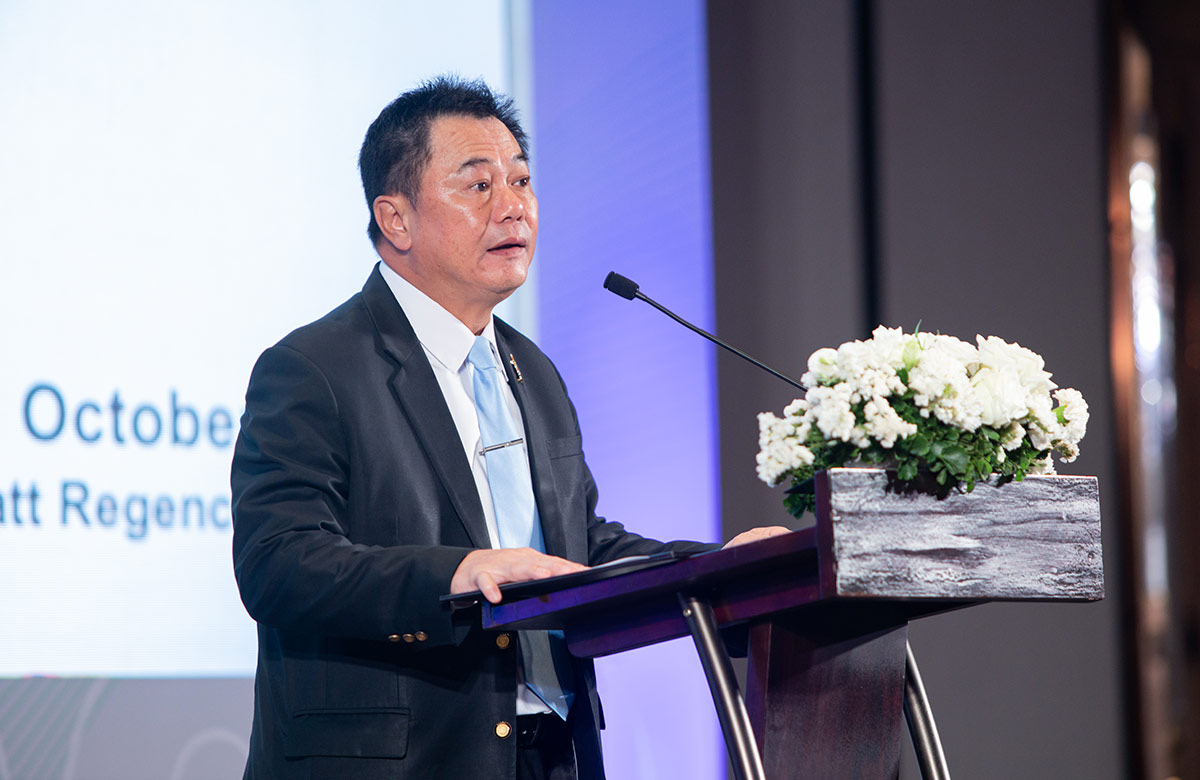 With Thailand's industrial sector taking a leading role in post-COVID recovery, the government and industry leaders are supporting collaboration for sustainable growth. Mr. Kobchai Sungsittisawat, Permanent Secretary of Ministry of Industry, said, "Despite the COVID pandemic, we are continuing our Big Brother Project that connects industry leaders like Delta with local SMEs to enhance their competitiveness. Meanwhile, the annual Delta Angel Fund for Startups continues to foster local startups creating outstanding economic value of over 500 million Baht."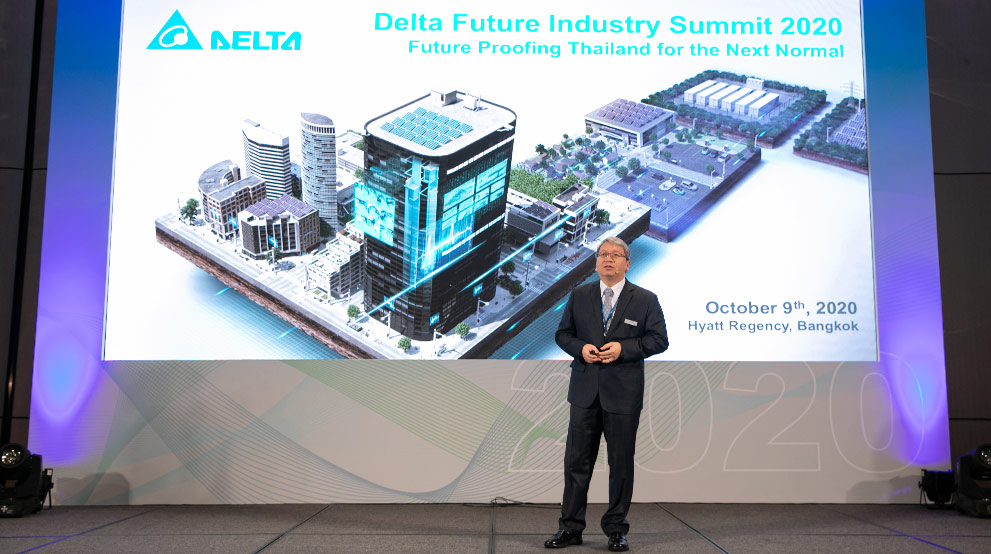 Mr. Jackie Chang, Delta Thailand President, outlined present challenges and growth opportunities ahead. "The dramatic offline-to-online shift has made Delta's role to ensure power for critical medical and communication systems critical to the safety and livelihood of millions. In the next normal, we look forward to working with our local partners to bring advanced data center, e-mobility and smart home solutions to help achieve Thailand 4.0 policy objectives and help create a safe, healthy and prosperous society," Mr. Chang said.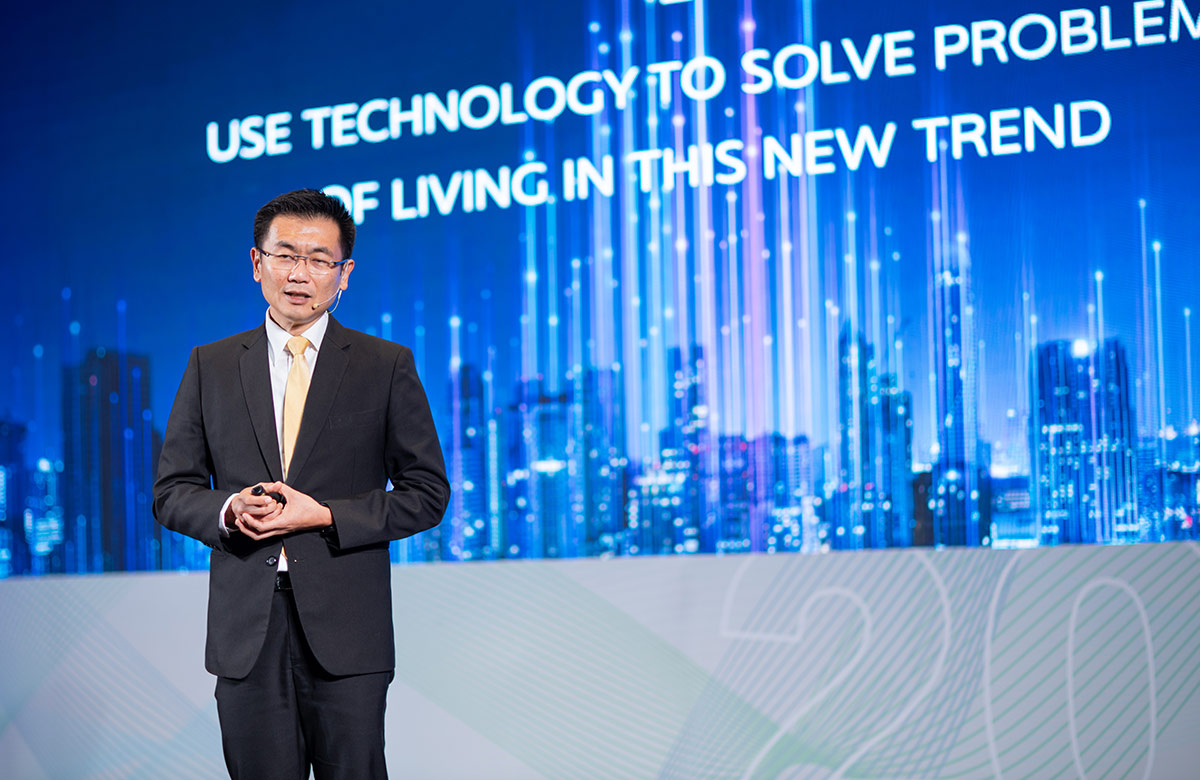 Mr. Wachirachai Koonamwattana, Head of Living Solution Business, SCG Cement-Building Materials, presented key insights about key technology development for smarter living in Thailand's next normal.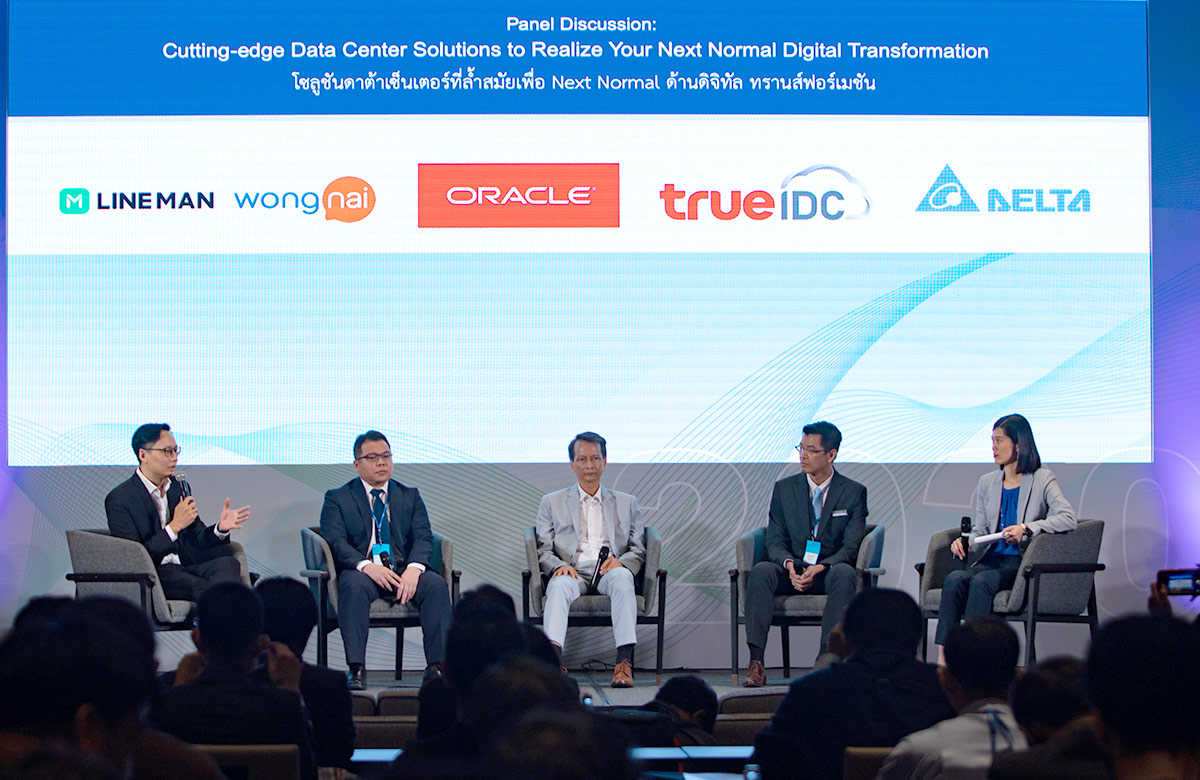 Digital services like e-commerce and food delivery experienced a boom in the pandemic, making efficient digital infrastructure a priority for the new economy and lifestyle. In the first summit panel discussion,
Mr. Wachirapong Boorapachon, Head of Data Center, True Internet Data Center; Mr. Pattrawoot Suesatayasilp, Chief Technology Officer of LINE MAN Wongnai; Mr. Taveesak Saengthong, Managing Director, Oracle Thailand; Mr. Sakda Sae-Ueng, Delta Thailand Communication & Information Solutions Regional Director, shared their insights in a talk titled-Cutting-edge Data Center Solutions to Realize Your Next Normal Digital Transformation.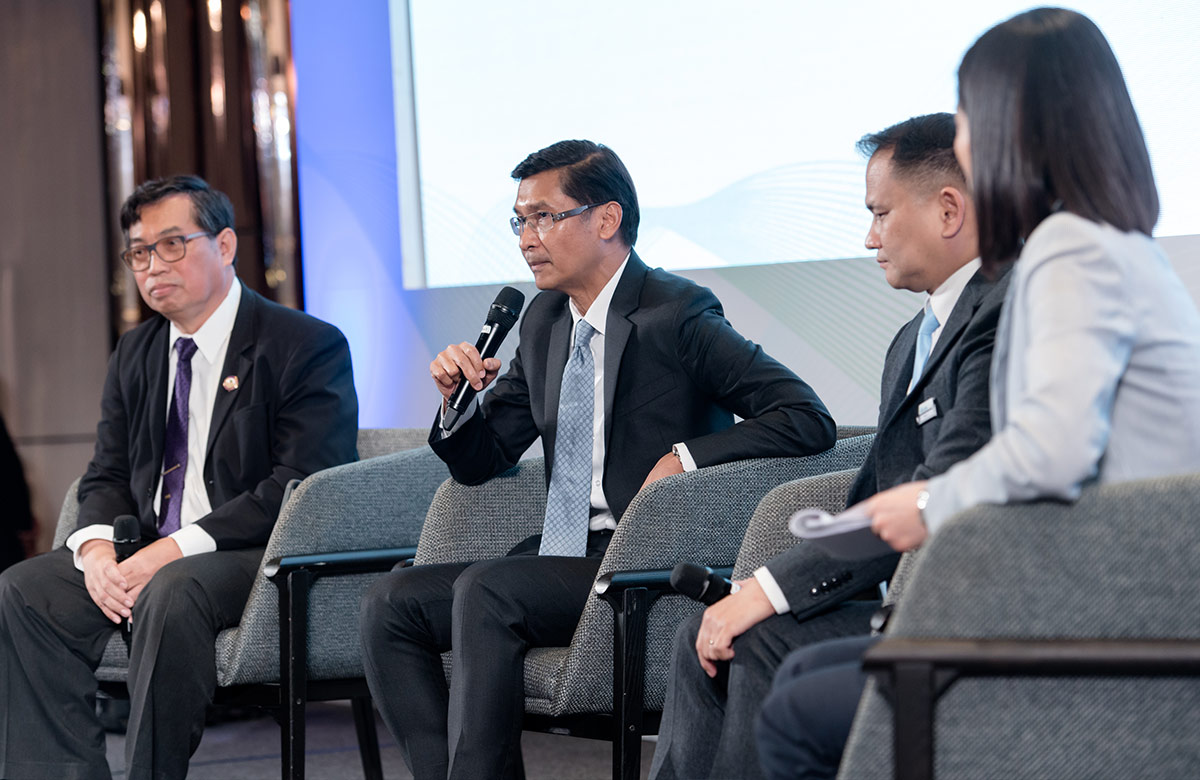 A cornerstone of the Thailand 4.0 policy is electrification, which provides a pathway to safe, healthy and convenient urbanization. In the next panel discussion, Mr. Lertchai Kaewwichian, Assistant Governor Provincial Electricity Authority; Mr. Krisda Utamote, President of the Electric Vehicle Association of Thailand; Mr. Kittisak Ngoenngokngam, Delta Thailand, Energy Infrastructure Solutions SEA Business Director, covered the smart grid, EV and EV charging innovation for intelligent and emissions-free cars in the discussion called-Smart City Infrastructure Solutions Empowering Thailand's Green Transportation.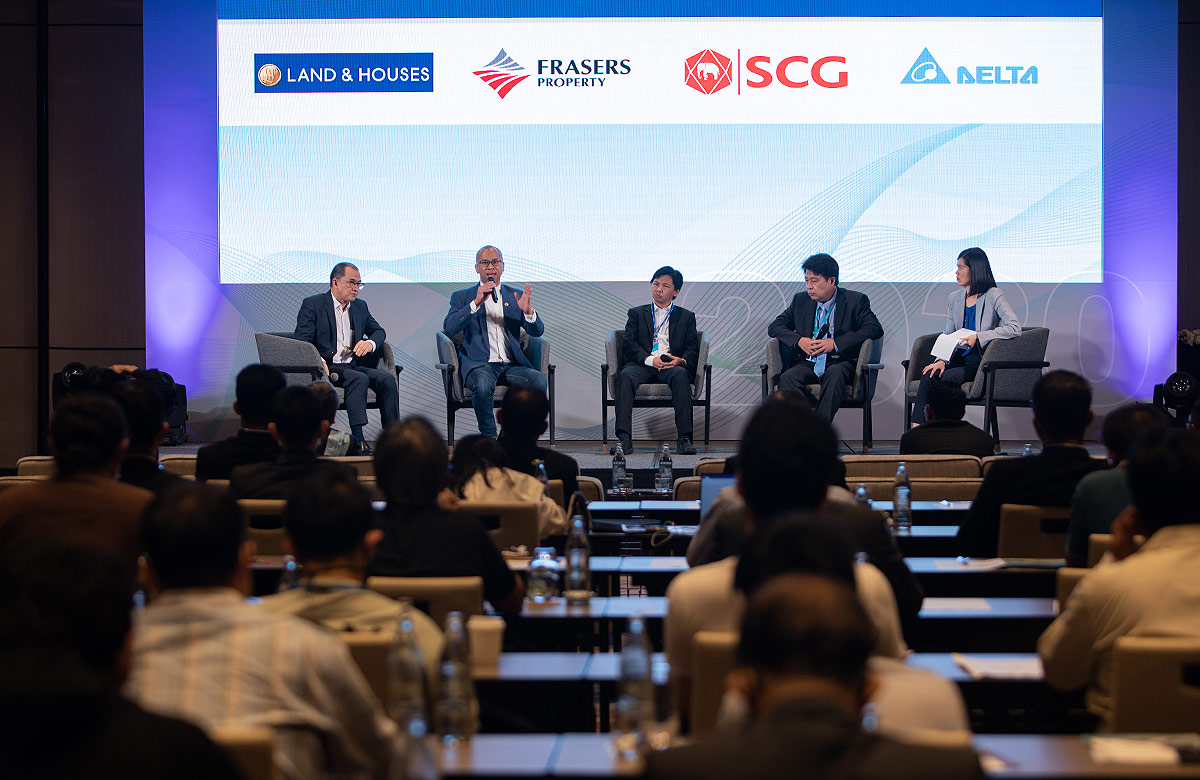 As we enter the new normal, we are rediscovering the home is now a hub for work, study and living. In the final panel discussion, Mr. Chaiyoot Chinmahavong, Executive Vice President, Land and Houses PCL.; Mr. Supparat Sivapetchranat Singhara Na Ayutthaya, Chief Digital Officer, Frasers Property Thailand; Dr. Pornput JarumongkonSak, Co-Founder of Energy Smart, SCG Cement-Building Materials Co.,Ltd.; Mr. Allen Chao, Delta Thailand, Building Automation Solutions Regional Director, discussed how to leverage energy-efficient and smart solutions to provide healthy indoor air and smart life convenience to the entire family in their discussion called-How Smart Building Solutions will Shape Life in the Next Normal.
Started in 2018, the Delta Future Industry Summit is an invitation-only event where Delta partners and stakeholders get exclusive access to executive networking and knowledge-sharing opportunities. Delta's collaboration and commitment to a sustainable future helps it provide value and fulfill its brand promise: Smarter. Greener. Together.
Download Event Photos > FB/DeltaElectronicsTH/Photos